Posted by Admin on 11/19/2021 to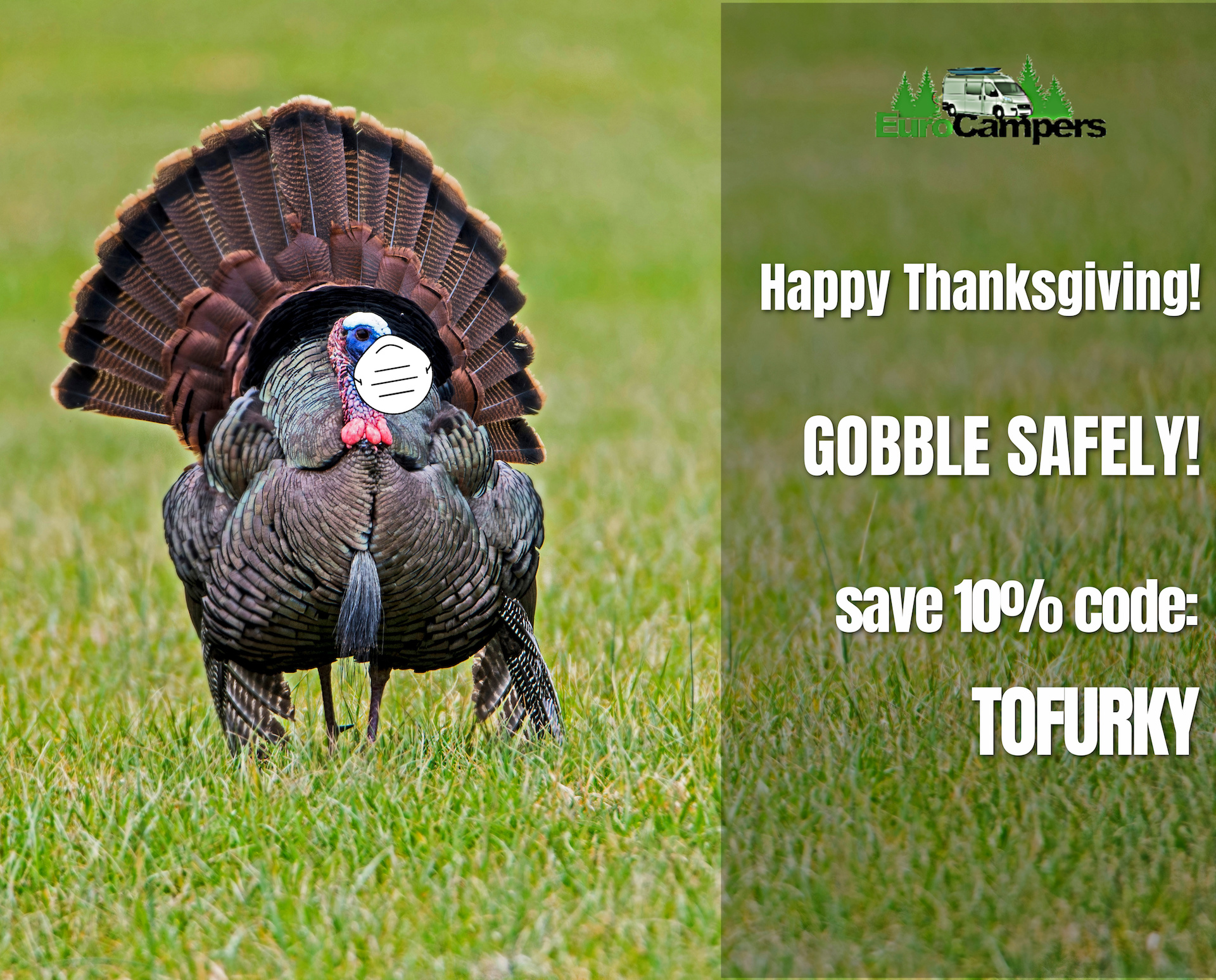 SAVE 10%

promo code

:
Tofurky
Sale runs now through December 4th 2021


Void where prohibited. Offer not valid on previous purchases, sale priced items, quantity priced items, or towards the purchase of gift certificates. 10% discount is applied pre-tax (if applicable) and before any shipping costs.



Awnings
Roof Mount or Wall Mount Awnings for Vans and RVs.


Running Boards
Available in several lengths and finishes. Free Shipping to most locations.


Window Airvents
Original Metal Louvered AirVents. A more secure way to allow airflow!


Rear Door Ladders
Available for many models and roof heights, and color choices.


Let's get social
You are receiving this email because you have visited our site or asked us about the regular newsletter. We send promotional emails very infrequently, usually less than 10 a year. unsubscribe
EuroCampers 4621 E Four Ridge Rd Imperial MO 63052
636-337-7700 sales @eurocampers.com